Quick Create with Issue Templates for Jira
Hey, have you ever been wondering "How to create Jira Issue Template" as well?
Jira is a great platform. Robust, complex, and with proper automation, it can serve you well in order to achieve a phenomenal productivity boost in the area of process management.
Despite the benefits above, some of us may have faced a situation where a space for improvement immediately came to our minds:
Did I forgot to link my issue into its Epic?
What is the right Jira Project name for my issue?
Could Jira simply have an Interface, allowing new people in the company complete the onboarding independently?
What is the correct priority of my request for that new lamp?
Do I assign my Car report to the HR department, or to the Finances?
How do I simplify my User Experience with Jira Custom Fields without using a high level of automation?
Customer Story I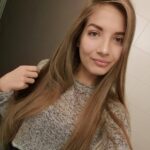 Alexandra, 21, Quality Assurance Analyst
I was so thrilled when I got this position as an Intern, allowing me to further develop my skills and knowledge gained in college. Full of ambitions, I was looking impatiently forward to run practical and real tests. I hoped to help my team to have their commits under control and properly logged.
But even before that, during my trial period, I almost lost all of my self-confidence: How can a request for a new laptop and cellphone be so complicated? :-O Finding the correct Project was easy (as I did my homework in advance) – but which component should I select? I lost notable amount of time on that as I didn't want to bother my coach  with complaining. The next day a friendly colleague from the IT department brought me my new workstation saying that such a crucial request shouldn't have had a minor priority.
Luckily, just one week later, our DEV team finished working on this application Quick Create with Issue Templates for Jira! Now I don't have to worry about components or subcategories of internal requests anymore.
With this addon, I can create pre-formatted issues in Jira and concentrate on my passion – which happens to be my job – instead of losing my cool with the formal aspects of our internal administration.
With Standard Jira:
55 sec
New hardware request
= problematic ❌
With Quick Create with Issue Templates
addon: 26 sec
New hardware request
= successful ✅
Customer Story II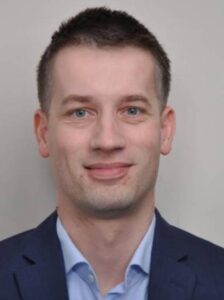 Radko Flejberk, Senior Project Manager, Škoda Auto
I strive to face new challenges in my professional life every day and I frankly enjoy having the responsibility to influence my team of experts. Those in charge of a project across various teams and roles probably experience the achievement once your project is delivered and the stakeholders' requirements are 100% met.
A meticulously defined scope is the key in order to frame the time and costs. From here, the prioritization of tasks & activities may be trivial with the proper use of Jira Demand Management. And what any Project Manager should not be surprised by is the volatility inseparably tied to the agile development.
As my teams do not have to worry about accurately set milestones, I contemplated few times how to get things done in an even more efficient way. Nobody is perfect and it may happen from time to time that in a highly complex project, somebody misplaces an activity or a task under the category of Deliverables & Products.

Which leads me to the point why I find Quick Create with Issue Templates as a highly beneficial tool for my teams to work with, as it appropriately sets the frameworks to the end-users and reduces the error rate noticeably during the issue creation process.
With Standard Jira:
22 sec
Project Key assignment
= failed ❌
With Quick Create with Issue Templates
addon: 16 sec
Project Key assignment
= successful ✅
Customer Story III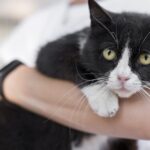 Gizmo the Cat, 2, Junior Mouse Hunter / Instagram Model / Wet Food Expert
In the first place, I wanted to tell you that thanks to Atlassian Jira, my life got so much better. Hunting mice is fun, but when I get tired from all this hypothetical mouse-hunting and napping all day long, I prefer my favorite brand of wet food.

So I thought that maybe with Quick Create with Issue Templates, I could simply pounce the icons assigned to particular issues like an epic, a task, a requirement or a bug: Food / Groom / Pet / Open the door / Close the door – and my fellow human would get a ticket with my request. I am a cat – what do I know about priority, logistics, assignments and whatnot.
A couple of pounces to the touch screen would either multiply my request (More wet food!), or increase its priority (Litterbox is full, human!). Then I sorrowfully realized my feline nature prevents me from logical formulations on such a complex level and even typing on a pc with my fluffy paws is kind of limiting. And frankly, I always end up chewing the mouse instead of clicking it precisely, thus operating Jira is not an option for me. Hence, I wanted to thank you for reading this article, meow!
And, oh, wait: If you liked my story, keep an eye out the Datacenter & versions are coming soon!
So why you don't give it a try and ask for a discount? The evaluation license is free, of course. Please ask my fellow humans for a lowered price by email and tell them it was Gizmo's idea. Paws crossed. It will work, I promise. Meow!
Without Jira & Quick Create with Issue Templates:
6 sec
Strategic mission result
= impossible ❌
With Quick Create with Issue Templates addon:
13 sec
Strategic mission result
= delicious victory ✅